Tummy Tuck in Houston TX
"Flatter Belly. Firmer Contour. Fabulous Results."
Do you feel that your belly lacks the toned, defined contour you want? Laxity in the abdominal area caused by weak muscles and excess skin can be resistant to correction through traditional diet and exercise. It is common to be dissatisfied with the shape and feel of your abdomen following pregnancy, after weight loss, or as you age. Dr. Straka works to give every patient the body he or she has always wanted by offering customizable tummy tucks. Enhancing your contours through tightening and improving definition can help you look and feel amazing.
Who Benefits From a Tummy Tuck in Houston TX?
Excess Skin
Your skin's elasticity is based primarily on genetic factors. This is why some people struggle with excess folds of skin after they lose weight or have a baby. A good diet won't always treat loose skin, but a tummy tuck can gently trim away unwanted tissue for a more contoured appearance.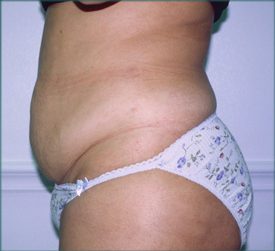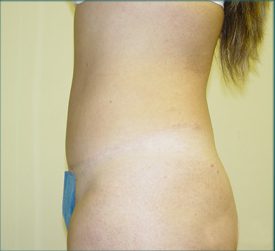 Abdominal Laxity
Muscle laxity can occur after weight loss and can also be a major issue for women following pregnancy. Abdominal separation cannot be treated through exercise, which might leave you with a belly pooch. Through tummy tuck surgery, Dr. Straka can tighten these weakened abdominal muscles, restoring a firm aesthetic.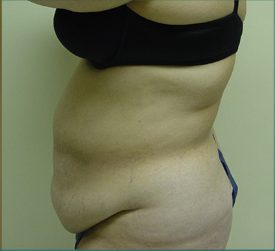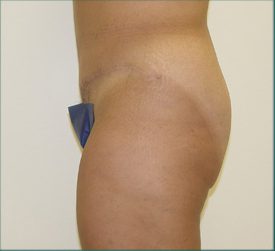 Stretch Marks
Stretch marks are an unavoidable side effect of weight fluctuations. Both men and women can get stretch marks, which can oftentimes be unsightly. By removing excess skin, Dr. Straka can treat the presence of stretch marks. This process is unable to remove 100 percent of your stretch marks, but you will notice a visible improvement in their appearance.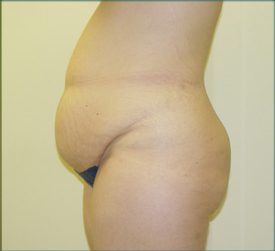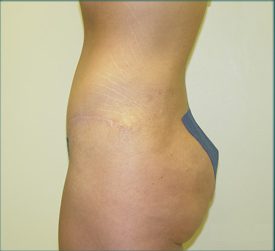 What Patients Are Saying
My surgery results are nothing short of perfect! He is not only a skilled surgeon but very much an artist.
I am so happy with Dr. Straka's work. My Tummy Tuck looks beautiful!!
He is professional and a perfectionist! 3 months after my Tummy Tuck, I am thrilled with the results
Concerns
Tummy Tuck Recovery
You will experience bruising and swelling following your surgery. A compression garment is typically worn for two to four weeks to help maximize the healing process. Patients can usually drive and return to work after five days. You can resume light activities after two weeks but shouldn't continue your full exercise routine for six weeks.
Tummy Tuck Scars
The scars left by incisions remain pink for the first six weeks or so. Over the following months, the scars will fade significantly, becoming more difficult to detect. Massaging scars or using scar tape may help soften scars, allowing them to fade more rapidly.
Tummy Tuck Cost
The cost of tummy tuck varies depending on the technique used. A price estimate will be given during your consultation with Dr. Straka. However, financing options are available with various terms and rates through CareCredit®.
Pain After Tummy Tuck
The first 24 to 48 hours following tummy tuck surgery will be the most uncomfortable. Most patients experience mild soreness; however, your discomfort will be controlled with pain medication.
Tummy Tuck Risks
Risks associated with your tummy tuck procedure may include but are not limited to temporary soreness, swelling, changes in skin sensation, hematoma, infection, and seroma. These risks are best discussed in person with Dr. Straka. Each person's risks vary depending on their natural anatomy and medical history.
Frequently Asked Questions
How long does tummy tuck surgery take?
Tummy tuck surgery takes between two and four hours to perform. The length of your surgery can vary depending on the extent of correction.
---
What type of anesthesia is used for tummy tuck surgery?
Tummy tuck surgery is performed under a general anesthetic so that you will be asleep and comfortable. Dr. Straka uses a board-certified anesthesiologist to administer your anesthesia.
---
What does being a board-certified plastic surgeon mean?
Being board certified indicates that Dr. Straka has the training and experience to make him uniquely qualified to perform your cosmetic or reconstructive procedures. The American Board of Plastic Surgery is dedicated to promoting safe, ethical, and efficacious plastic surgery for the public. To do so, all doctors who are certified must maintain the highest standards of education, examination, and certification.
---
How long do tummy tuck results last?
Tummy tuck results can last for years as long as you maintain a stable weight. We advise that you do not become pregnant or have significant weight fluctuations following your surgery.
---
Are drains used after tummy tuck surgery?
Dr. Straka typically places one or two drains during tummy tuck surgery. These drains are temporary and can lead to a quicker reduction in post-operative swelling.
---
How should I prepare for my tummy tuck surgery?
You will be asked to refrain from taking aspirin and diet medications for at least two weeks prior to surgery. If you smoke, you will be asked to stop at least six weeks before surgery since smoking can inhibit the healing process. You will be provided with prescriptions for pain medication prior to your surgery so that you have them on hand as you need them. On the day of your surgery, you should wear loose-fitting clothing, preferably pants without buttons. Be sure to have a spouse, family member, or friend present to drive you home after the operation. Depending on your medical history, Dr. Straka's individual instructions may vary.
---