It's no secret that pregnancy, childbirth, and breastfeeding can change your body in a multitude of ways. Weight gain and loss, hormonal changes, and the physical load on your body can almost make you feel like a different person. With these changes, it's not uncommon to look at yourself in a different light. Additionally, your confidence level may decrease when it seems as though your body isn't responding to your attempts to regain your former self. You may become more self-conscious about how your body looks in your favorite clothes or how you feel on a daily basis. However, just because your at-home efforts haven't been paying off, this doesn't mean that you can't regain the body you desire. A Mommy Makeover, utilizing Dr. Straka's expertise and experience, can be the answer you've been looking for!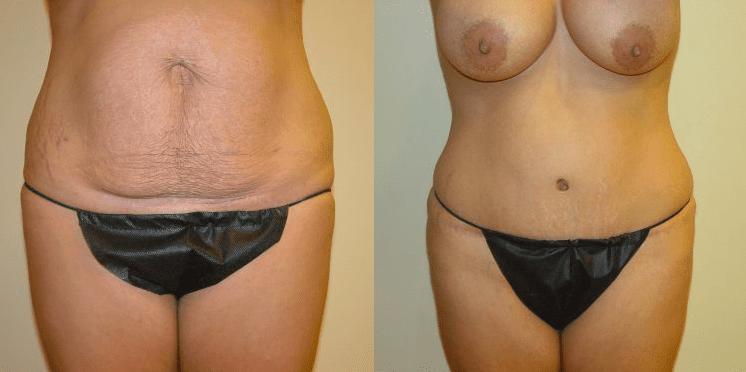 Should I Get a Mommy Makeover?
Are you feeling dissatisfied with your post-baby body? Have you started eating better and exercising more consistently in an effort to restore your appearance but haven't seen the results you want? If this is the case, then a Mommy Makeover can help take the stress away and regain your confidence in your body.
What Procedures Can I Have?
You can undergo any procedures that will make you feel gorgeous and confident in your appearance. Because many moms are frustrated with the way pregnancy and childbirth have left their body, they choose to focus their procedures on the areas most affected by the baby. Dr. Straka can help you determine which procedures would be most appropriate to meet your treatment goals.
Breast Lift or Augmentation
Hormonal changes in pregnancy and the act of breastfeeding can dramatically alter the size and shape of the breasts. If your breasts have started to sag below the crease where your breast meets your chest, then you could be a strong candidate for a breast lift. This procedure restores your breasts to a higher, perkier position on your chest. However, it does not alter the size of your breasts, so if you're interested in giving yourself a boost, then breast augmentation can give you a larger bust. The two procedures can be performed together to both lift the breasts higher and increase their size.
Tummy Tuck
The major shifts in weight during and after pregnancy can leave your tummy with sagging skin, stretch marks, and pockets of fat that just won't go away. If your exercise routine is not helping and you're ready to regain a trim, toned midsection, then a tummy tuck, or abdominoplasty, can be an effective solution. Dr. Straka will remove minor pockets of fat, tighten up your abdominal muscles, and stretch the skin over your newly trim tummy. If you have excess fat you'd like removed, you may need liposuction, as well.
Liposuction
If you're struggling to lose those last few inches, then liposuction can be the extra boost you need. Often done in conjunction with a tummy tuck, liposuction can also reduce fat in your thighs, arms, and other areas of the body. Dr. Straka will insert a small microcannula into the treatment area. With precision, he will remove fat and contour the body to enhance your natural curves.
Recovery and Results
Your recovery ultimately depends on how many procedures you've chosen to have. If you have small children, you will need assistance in caring for them for at least one week after your surgery. You will likely feel sore and uncomfortable, and you will experience some swelling and bruising. These are normal and will subside with time. As they subside, you will see the results of your procedures. You will likely be able to resume your typical daily activities after a week or two, though more strenuous activities should be avoided until you are cleared by Dr. Straka.
To find out more about how Mommy Makeover surgery can enhance your appearance, contact our office to set up a consultation with Dr. Straka. We can be reached at 281-540-8044.