Breast augmentation is the most popular cosmetic surgical procedure available for women who wish to enhance the size and shape of their bustline. While some women would like a larger bust due to having naturally small breasts, others wish to increase the projection of their breasts or correct asymmetry.   
Whatever your concerns are, breast augmentation can provide you with the aesthetic results you desire. However, before you make an appointment with your doctor, it is best to know some of the basics regarding breast augmentation healing.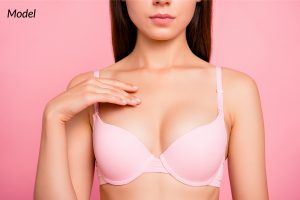 How to Prepare for Your Surgery 
Talk to Your Surgeon 
Once you have decided to undergo breast augmentation, it is important that you schedule a consultation with your plastic surgeon to discuss your expectations and the steps of the procedure. Make sure you also ask your surgeon the following questions: 
What kind of anesthesia will be used during my surgery? 

What type of breast implants do I need?

What incision will need to be made during my procedure?

How long will my procedure take to complete?

How long will my recovery be? 
Make the Appropriate Arrangements 
Make sure you are well-rested the day before your breast augmentation to ensure you have a safe and successful experience. Avoid eating anything before surgery or drinking liquids that contain caffeine, as they will prevent you from getting a good night's rest. 
You also want to make sure you have a family member or a trusted friend that can drive you to and from the hospital the day of your surgery. 
What Can I Expect After My Procedure?
Recovery
Following breast augmentation, you will be advised to wear a surgical bra to assist the healing process and help your implants settle into their permanent shape. This bra should be worn whenever possible. Depending on the doctor's preference and the individual's recovery, the surgical bra may be worn for several weeks.
In addition to the surgical bra, many patients will place a strap around the upper portion of their breasts. This is intended to help the implants shift into a more natural-looking position. 
After surgery, the breasts will sit higher and look larger than desired until the swelling subsides. Sleeping on your back will help them settle lower on the chest as well. 
Results
You can expect an enhanced and balanced breast shape following your breast augmentation. Final results will become apparent after a few months. 
To find out if you are a candidate for breast augmentation, please contact our office at 281-540-8044 or schedule a consultation with us online today!