Breast Implant Revision
"Fuller Breasts. Flattering Figure. Fantastic Confidence."
Up to now, you may have been thrilled with your new figure after your breast augmentation surgery. However, if something has changed, your new breasts might not look or feel the same way they did. Dr. Straka wants every woman to feel thrilled with her breasts, and when that feeling changes or medical necessities require a change, he can revisit the work of previous surgeons and perform a breast implant revision procedure to ensure that you regain the figure you desire.
Who Benefits From Breast Implant Revision?
Discontent With Implant Size
Choosing your implant size happens during the initial consultation with your doctor. Sometimes, the wrong size is chosen, and you are left feeling disappointed in the size of your new breasts. Even if you were content with your implant size at first, you may become unhappy with the size of your breasts over time as your preferences change. Whether you feel they are too large or too small, breast revision surgery can make the adjustments necessary to achieve your desired breast size.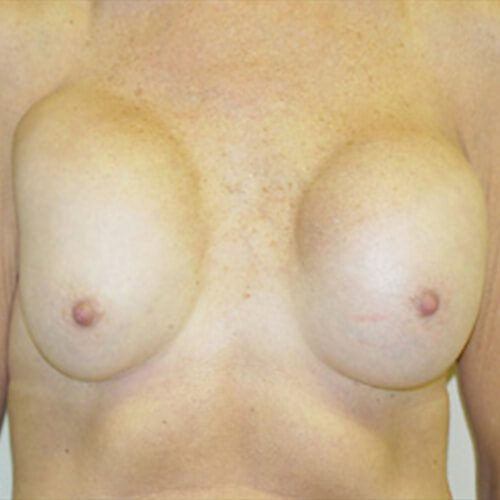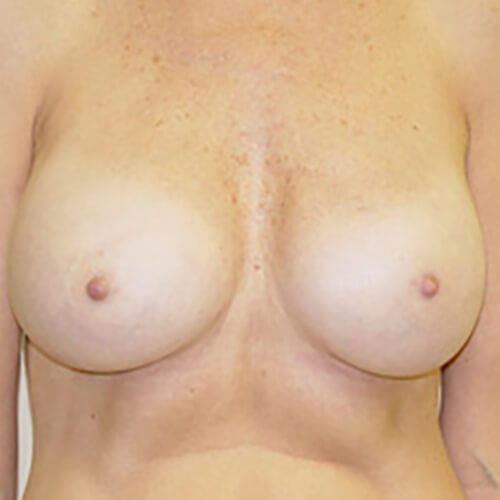 Capsular Contracture
After breast augmentation surgery, scar tissue will naturally form around the implants. Capsular contracture is a condition that occurs when this scar tissue begins to tighten and constrict your implant. It is sometimes painful, and it can also cause the breast to feel hard and look distorted. Revision surgery may be required to remedy the issue, relieve pain, or improve the appearance of the breast.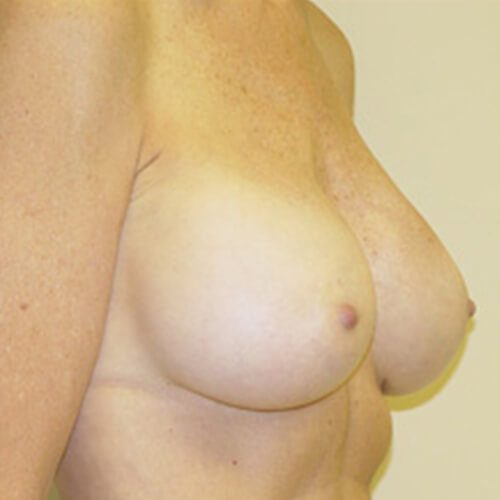 Implant Malposition
Breast implants could have shifted from their position if they were placed in a poorly constructed pocket. This typically happens slowly over time, but it can also be immediately apparent after breast augmentation surgery. Implants can shift in all directions: into the armpits; inward, toward the breastbone; or down below the inframammary fold. Breast revision surgery properly repositions the breasts in a strong pocket.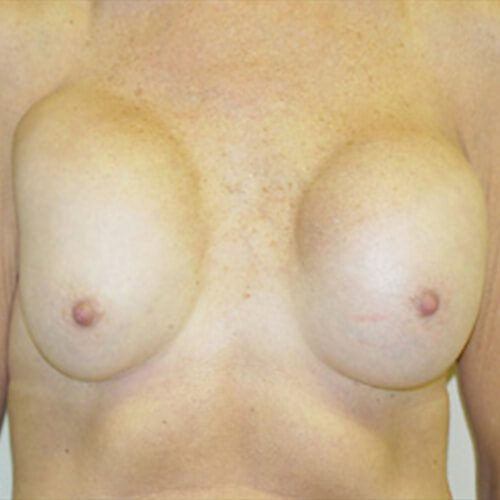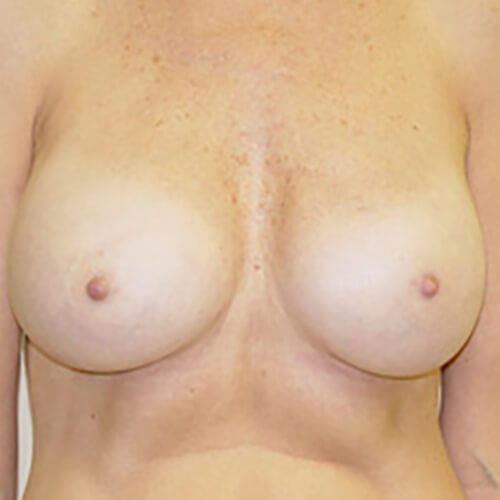 Concerns
Recovery
Swelling, bruising, and tenderness are typical after breast implant revision surgery. A support garment should be worn for up to four weeks. This will help to support your breasts while they fully heal. Daily activities can usually be resumed within the first week, and light activity can begin after two weeks. You should avoid strenuous activities (such as exercise) until cleared by Dr. Straka. You can ensure your best possible results by following all aftercare protocol carefully.
Scars
As the incisions heal, scarring will fade. After a few months, scars should fade so that they are difficult to detect.
Cost
Breast implant revision costs vary depending on the type of procedure. During your consultation with Dr. Straka, he will determine the exact correction needed and provide you with a price estimate for your procedure. Financing options are available through CareCredit®
Pain
Feeling discomfort during the first couple of days after your procedure is common. Most patients find that this can be managed with pain medication.
Risks
There are always risks associated with any surgical procedure. Breast implant revision risks include breast pain, swelling, infection, and/or changes in nipple sensation. Should you have questions regarding any risks, Dr. Straka can discuss them in more detail with you, as every patient's risks are different.
Frequently Asked Questions
What is the best way to prepare for my surgery?
For the best possible results, you should practice as healthy a lifestyle as possible in the weeks leading up to your procedure. This includes refraining from smoking for at least six weeks prior to surgery and avoiding aspirin and diet medications for at least two weeks before the procedure. Dr. Straka will provide you with more specific instructions during your consultation, and it is important that you follow those pre-operative instructions carefully.
---
How can I make the day of my procedure easier?
Since the procedure can leave you feeling drowsy, it will be necessary for you to have someone drive you home. Additionally, you should wear a loose-fitting top (preferably button-down) to avoid pressure on your incision and the need to raise your arms.
---
How long will my breast implant revision surgery take?
Surgical time can vary depending on individual factors involved in your procedure. The duration of the surgery is dependent on what corrections Dr. Straka has to make and whether he has to replace implants, clean scar tissue, or reposition an existing implant. During your consultation appointment, Dr. Straka will go over the length of your particular procedure with you.
---
Why is it important to hire a board-certified plastic surgeon?
Board-certified plastic surgeons have to maintain high levels of education, examination, and certification. Dr. Straka is a board-certified plastic surgeon who has demonstrated that he has undergone the training and has the experience required to be a qualified provider of cosmetic procedures.
---