As we age, our midsection can change for the worst and leave us with unwanted fat and excess, sagging skin that seems impossible to get rid of. Others may struggle with weak abdominal muscles that can leave patients with a protruding and unflattering stomach and a lowered self-esteem. While some people have turned to a strict diet and workout to reduce the flab around their belly, a healthy lifestyle may still not be enough to get that sculpted, contoured abdomen you desire. Fortunately, Dr. Straka can help you achieve your aesthetic goals using various tummy tuck surgery techniques. Tummy tuck surgery can treat the common postpartum issues many patients face to restore the attractive and toned contours of their body.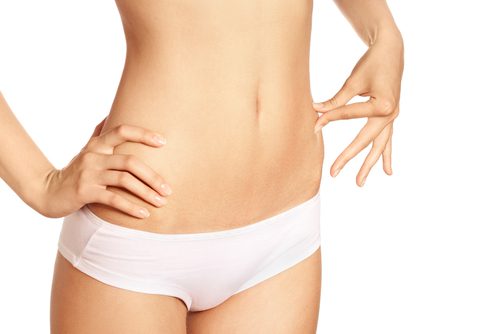 What Is Tummy Tuck Surgery?
Tummy tuck surgery, or abdominoplasty, is a surgical procedure that addresses changes in skin laxity and weak abdominal muscles caused by factors such as pregnancy, massive weight loss, and aging. Ideal candidates who wish to undergo tummy tuck surgery must be in good physical health and at or near their desired weight. Tummy tuck surgery can also correct the following issues to provide you with a flatter and smoother stomach:
Remove excess skin
Tighten your midsection
Get rid of stretch marks
Eliminate excess fat
Your Tummy Tuck Options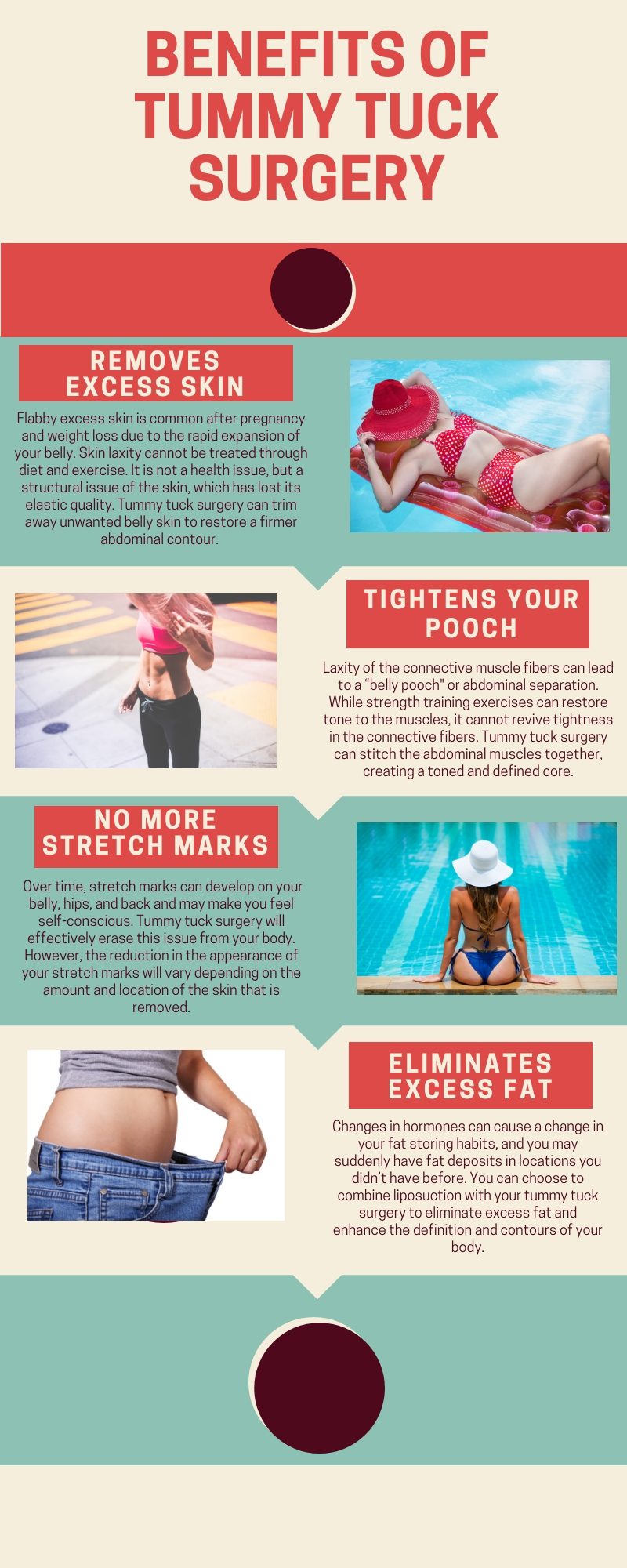 Based on the severity of your midsection, Dr. Straka will determine which tummy tuck procedure will best meet your treatment goal and provide you with the figure you desire. You will have the option of undergoing either a mini tummy tuck, traditional tummy tuck, or extended tummy tuck. Liposuction may also be combined with your surgery if necessary.
Mini Tummy Tuck
Mini tummy tuck surgery is ideal for patients with a mild stomach pooch or if they are experiencing weakness in the lower abdominal muscles. During this procedure, an incision will be placed just above the pubic bone to tighten the muscles in the lower abdomen as needed. Excess, lax skin of the lower abdomen will then be removed. The scar can usually be easily concealed under a bathing suit or clothing and will likely fade over time.
Traditional Tummy Tuck
Traditional tummy tuck surgery is commonly performed on patients with moderate excess skin and in need of muscle tightening in the upper and lower abdomen. This technique requires that incisions are made in the lower abdomen and around the belly button. Excess skin is removed while the skin and abdominal muscles are tightened to give you a more sculpted and contoured midsection.
Extended Tummy Tuck
An extended tummy tuck surgery is ideal for patients who have extreme amounts of excess skin, which is typically due to massive weight loss or pregnancy. This technique not only focuses on the abdomen, but it also addresses the flanks and the lower back. An incision will be made below the bikini line and continues from hip to hip. This will allow Dr. Straka to remove the excess skin and evenly pull the remaining skin down across the entire belly, flanks, and lower back.
Recovery
Regardless of which tummy tuck procedure you need, your recovery period will require you to wear a compression garment to help protect your new contours and minimize swelling. Light activities can be resumed between five and seven days, but more strenuous activities should be avoided until cleared by Dr. Straka.
To learn more about tummy tuck surgery and which option will meet your aesthetic needs, you may contact Dr. Straka's office at (281) 540-8044 or schedule a consultation online today!