Many women who have decided to enhance the size of their breasts through breast augmentation may not realize all the factors that go into their procedure. Choosing your implant type, placement option, and incision location can feel like an overwhelming and complicated process for many patients. When planning your breast augmentation procedure, the choices you make will affect your final outcome. Taking the time to properly research everything about your surgery, as well as talking to your surgeon, are just the first steps in planning a successful plastic surgery experience.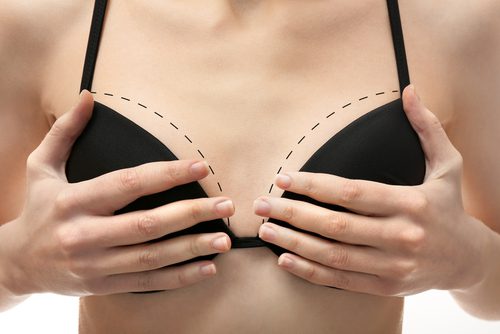 Knowing Your Options
During your consultation, it is important that you build an open relationship with your surgeon and express your aesthetic desires so they can determine a plan to help achieve your ideal breast profile. You and your surgeon will make many decisions throughout your breast augmentation process, and the goal of every decision is to provide you with the most natural and attractive breasts possible.
Implant Type
The type of implant that will be used is usually determined by which one will provide you with the most natural look and shape. The two most common implant types that you can choose from are as follows:
Silicone implants: The most commonly chosen type of implant because of their realistic simulation of breast tissue. However, silicone implants may limit the variety of incision options available to you, as a larger incision may be necessary for insertion.
Saline implants: Can be inserted into the empty breast pocket and filled during your surgery. This allows for a wider range of incision options, including transaxillary, which uses an endoscope to place the implants.
Implant Placement
The placement of your breast implants will vary based on multiple factors including your aesthetic goals and the amount of breast tissue you have.
Submuscular Placement
Submuscular placement means the implants are placed beneath your pectoral muscle. This provides more coverage over your implants and allows your breasts to look more natural. Submuscular placement is beneficial for women who have little to no breast tissue. There is also a much lower rate of complications, such as capsular contracture, with this placement. Additionally, this option makes it easier for technicians to identify natural breast tissue during mammograms.
Subglandular Placement
Subglandular placement places the implant over the muscle. The implant is then covered with the breast tissue. While the recovery process is slightly faster, there is an increased risk of implant visibility and complications, such as rippling or capsular contracture. Subglandular placement may be a more appropriate option for women who desire larger breasts.
Incision Options
While visible scarring cannot always be avoided, a discreet incision location is chosen when possible. Factors such as breast positioning, skin coloring, and breast size may impact where your incisions are made.
Inframammary – The incision is placed along the lower breast crease.
Periareolar – The incision is created around the outer border of the areola.
Transaxillary – The incision is located in the armpit.
To learn more about breast augmentation and which options may be right for you, contact our office for a consultation with Dr. Straka. We can be reached at 281-540-8044.