With summer well on the way, there are those who cannot wait to break out the barbecues and swimsuits. Unfortunately, this may not be the case for some people. Certain imperfections like unwanted fat or excess skin that have developed from weight loss or pregnancy can make many patients feel insecure and embarrassed about their body. This can also make them dread the summer season. Thankfully, several surgical procedures can help you enjoy some fun in the sun. Below are some things you need to know about achieving your best summer body through plastic surgery.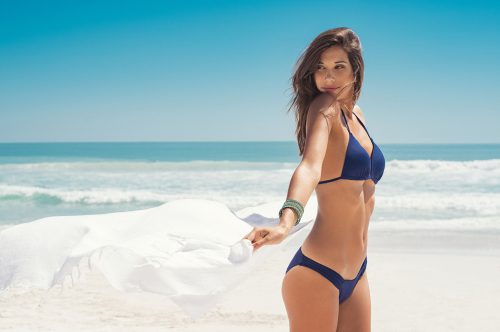 When to Consider Surgery
Patients interested in our body contouring procedures should know that the best time to undergo surgery is during the spring and winter season. Make sure you also do your research and schedule a consultation with your surgeon to discuss any questions or concerns you may have regarding your procedure. Just as each person's body is unique, they may also heal differently. That is why undergoing plastic surgery before the summer season can provide you with enough time for your body to fully recover. However, extensive procedures like tummy tuck surgery will require a longer recovery period and can take a few months for your results to become noticeable.
You will also experience bruising and swelling following your procedure, which can sometimes prolong your recovery time. Although you may return to normal activities a few weeks after your surgery, it may take a few months for you to enjoy your new body contours.
Your Procedures
Mini Tummy Tuck Surgery
Mini tummy tuck surgery can provide you with excellent results by addressing imperfections that have developed along the lower abdomen and eliminating excess fat and skin. Unfortunately, mini tummy tuck surgery does not tighten the abdominal muscles.
Tummy Tuck Surgery
Tummy tuck surgery, or abdominoplasty, is a surgical procedure that corrects weak abdominal muscles and excess skin due to pregnancy, weight loss, or the natural aging process. This surgery can remove abdominal fat, tighten the skin and core muscles, and remove stretch marks to produce a more attractive, slimmer midsection.
Breast Augmentation
Breast augmentation, also known as augmentation mammaplasty, is a surgical procedure that enhances the size and shape of the breasts using saline or silicone implants to produce a fuller and more voluptuous appearance.
To learn more about which surgical procedures can help you achieve your summer body, you can contact our office at (281) 540-8044 or schedule a consultation with us online today!